Driving Confidence
The relatively short wheel base on the Audi A3, S3, RS3, and TT (Mk3) gives these cars a nice, lively nature but at the expense of high-speed stability. And nothing takes away driving fun more quickly than the feeling of a fidgety car going through a high-speed turn.
Powerflex Front Control Arm Rear Bushings with Adjustable Caster instill a much higher level of driving confidence at speed thanks to adjustable caster alignment and a bushing design that seriously reduced deflection for improved control.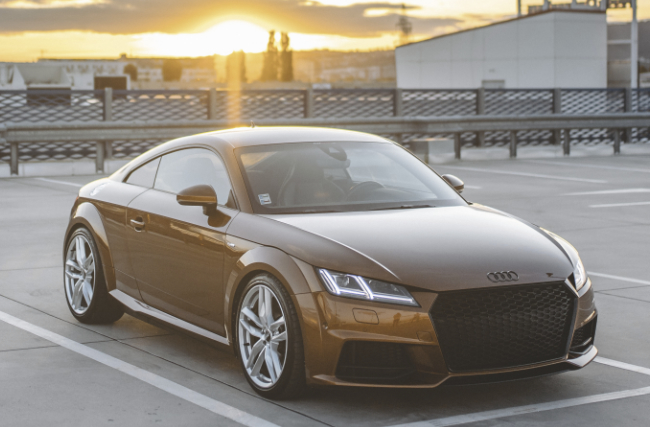 Ultimate Control
There's no reason your Audi TT, S3, RS3, or A3 shouldn't have a level of handling and enjoyment that matches its great looks, and Powerflex Adjustable Front Control Arm Rear Bushings bring your car one step closer to perfection.
Why Powerflex?
Because Your Car's Performance Should Match its Looks
Powerflex bushings are engineered for each individual application. Our premium bushings improve performance, increase tire life, and enhance safety. Plus, every Powerflex part comes with a Lifetime Warranty, so you never have to worry about replacement parts again.
Our proprietary blended urethanes last longer than run-of-the-mill polyurethane you might find elsewhere. Powerflex polyurethane is formulated specifically for automotive applications that have unique environmental factors like vibration, oil, and varying load-types, yet our Street options display minimal NVH if any at all, even in instances where our engineers have opted for Black Series bushings as the ideal option for street use.