Control Arm and Sway Bar Bushings
Powerflex specializes in automotive suspensions, and that means we're not limited to just cars. We know our trucks and off-road vehicles just as well, and we're happy to announce new parts for some legendary all-terrain Toyota vehicles.

Whether you commute to work or school, go overlanding on the weekends, or do some serious off-roading, we've got premium parts for your Toyota that come with our Lifetime Warranty.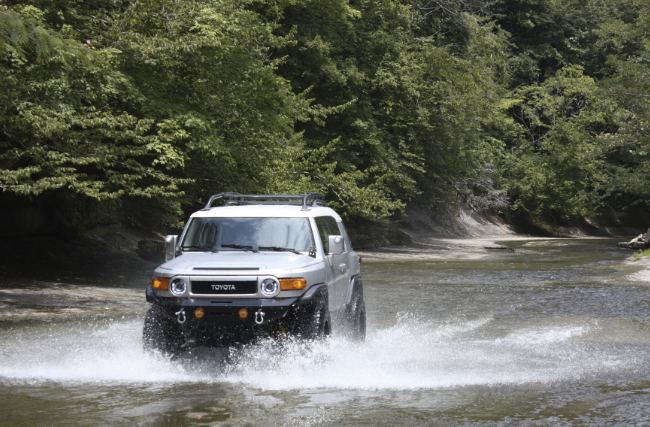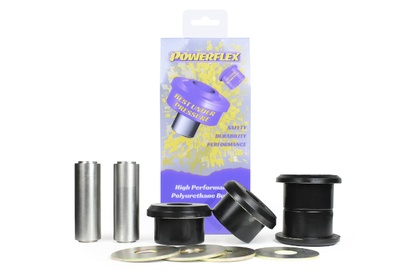 Front Lower Control Arm Bushings
The stock rubber front lower control arm bushings create a disconnected feel even when new, so they lead to an unstable feeling on and off road. Our direct-fit replacement bushings inspire confidence and give a much better sense of control.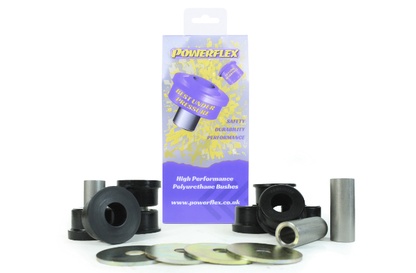 Front Upper Control Arm Bushings
The factory rubber front upper control arm bushings allow for too much deflection and that means a lack of control whether on street or trail. Our direct-fit replacement bushings correct that with a more planted feel that gives you more confidence behind the wheel.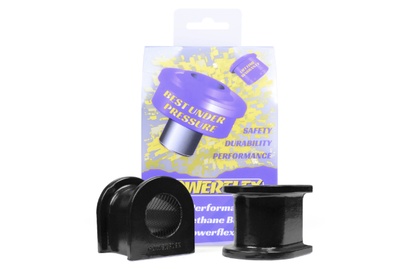 Front Sway Bar Bushings
The stock rubber bushings for the factory sway bars are too soft and don't allow the bars to control body motion as well as they should. Our replacement sway bar bushings won't wear with age and deliver better control and improved responsiveness. 
Direct-Fit Replacements
Powerflex parts are not just a simple copy of the stock parts in a different material—they're engineered to fit perfectly and are redesigned to address factory compromises and shortcomings.
These Toyota Control Arm and Sway Bar Bushings allow the proper movement of the factory parts while delivering increased performance and safety. They're also designed to far outlast the stock parts they're replacing.

Why Powerflex?
Because Durability Matters, On Road and Off
Powerflex bushings are engineered for each individual application. Our premium bushings improve performance, increase tire life, and enhance safety. Plus, every Powerflex part comes with a Lifetime Warranty, so you never have to worry about replacement parts again.
Our proprietary blended urethanes last longer than run-of-the-mill polyurethane you might find elsewhere. Powerflex polyurethane is formulated specifically for automotive applications that have unique environmental factors like vibration, oil, and varying load-types, yet our Street options display minimal NVH if any at all, even in instances where our engineers have opted for Black Series bushings as the ideal option for street use.