Lift Your Audi Without Worries
Whether in a shop or in your personal garage, the only safe way to work on a vehicle is when it's fully supported. That's true whether you're working under it or simply rotating your tires—never work on a car without the proper safety precautions.
Of course, for those who use jack stands for support, just lifting your car with a floor jack can pose its own risks. If you own an Audi or have looked at the underside of one, you've likely seen damaged factory jack points or other areas where people have attempted (unsuccessfully) to lift the car.
Metal-on-metal contact can damage pinch welds and other areas of the undercarriage that weren't designed as lifting points. And not using the proper support on your floor jack can even damage the factory jack points.
We've got the perfect solution! Our Audi Jack Pad Adapter is made from our Black Series (95A) polyurethane, so it's durable enough to handle the weight of your car while having just enough give to preserve the factory jack points without damage.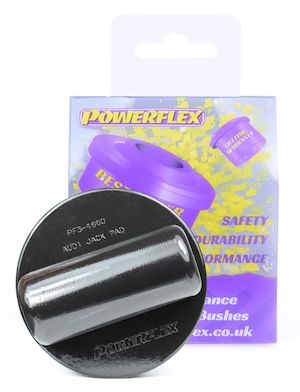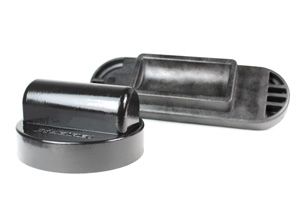 Engineered to Fit
Our Audi Jack Pad Adapter is designed to fit perfectly into the factory lifting points on many Audi models (see full listing of models).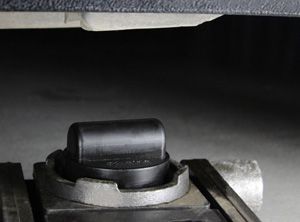 Easy to Use
As simple to use as placing the Jack Pad Adapter onto your floor jack and lining it up with the jacking point on your Audi.
Why Powerflex
Powerflex bushings are engineered for each individual application. Our premium bushings improve performance, increase tire life, and enhance safety. Plus, every Powerflex part comes with a Lifetime Warranty, so you never have to worry about replacement parts again.