Less Body Roll for More Driving Control
The F80 M3 and F82 M4 are beastly machines with tons of power and loads of great technology. And as with all BMW M cars, all that performance and tech is accompanied by an incredible chassis with monumental driving potential. They can also be improved upon, and that's where our new Powerflex 25mm Rear Sway Bar Bushings come in.
Our  M3/M4 Rear Sway Bar Bushings (25mm) are direct-fit replacements for the OE bushings, fitting perfectly in the stock brackets and are available in Street option for those who daily drive their BMW and enjoy the occasional twisty back roads, and they're also available in Race (Black Series) for those who race or see frequent track use.
Regardless of whether you opt for Street or Race durometer, these are ideal replacement parts when the original rubber bushings fail, but they're also perfect as an easy modification to improve rear-end balance with more predictable weight transition through turns.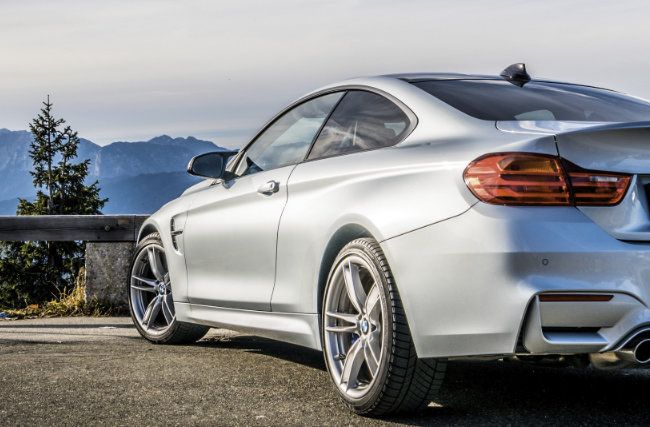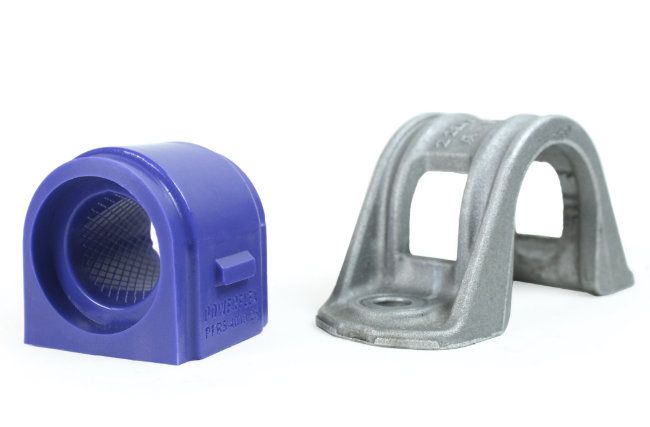 Our technologically-advanced polyurethane delivers the advantages of harder bushings without increased noise, and they come with a Lifetime Warranty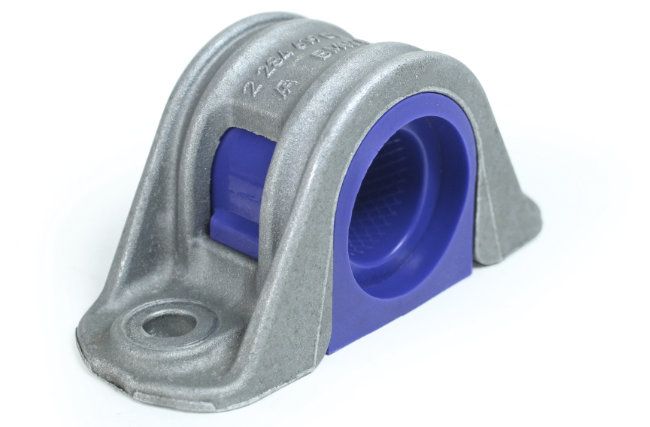 As with all Powerflex bushings, these BMW M3/M4 rear sway bar bushings are engineered as direct-replacement parts, so you never have to worry about fitment.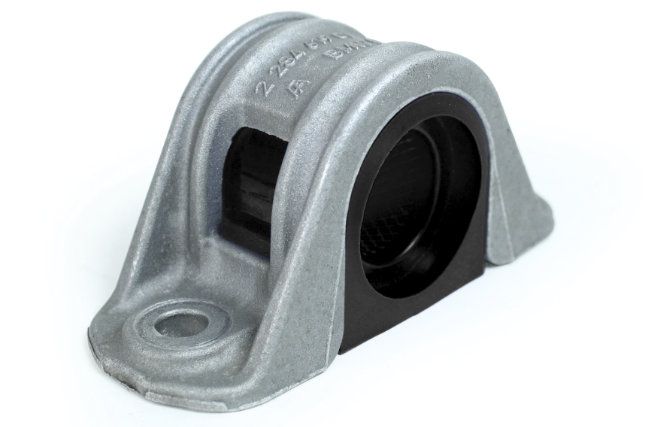 our Race option is available for those who race or drive their M3 or M4 on track regularly and don't have the same concerns with potential increases in NVH.
Small Bushings, Big Difference
Rear sway bar bushings may look small enough that they couldn't make much difference, but they make a surprising difference in overall handling capabilities. 
The soft factory bushings reduce the ability of your sway bars to quickly cope with weight transitions. And when those rubber bushings are worn or cracked, your sway bar can't do its job of controlling body roll. This has an obvious negative effect on performance handling, but it can also create unpredictable handling during hard cornering or emergency maneuvers, so it's a safety issue.
Powerflex 25mm Rear Sway Bar Bushings tighten up the handling of your BMW M3/M4 and come with a Lifetime Warranty, so you'll never have to worry about replacing them again.
Why Powerflex?
Because You Demand the Best
Powerflex bushings are engineered for each individual application. Our premium bushings improve performance, increase tire life, and enhance safety. Plus, every Powerflex part comes with a Lifetime Warranty, so you never have to worry about replacement parts again.
Our proprietary blended urethanes last longer than run-of-the-mill polyurethane you might find elsewhere. Powerflex polyurethane is formulated specifically for automotive applications that have unique environmental factors such as vibration, oil, and varying load-types, yet our Street options display minimal NVH if any at all, even when our engineers have specified Black Series bushings as the ideal option for street use.