Adjustable Camber for Your Audi 
The ideal solution for front upper control arm bushing issues on Audi B9 vehicles is finally here. These new Front Upper Control Arm Bushings with Adjustable Camber feature premium in-house CNC-machined stainless steel sleeves.
The sleeves feature an offset bore that can be rotated with the supplied spanner wrench to provide +/- 0.5 degrees of front camber adjustment. Plus, the rounded head of the sleeve was engineered to provide optimal suspension articulation, so you get corrected suspension geometry, more precise front-end handling, improved tire wear, and zero drawbacks.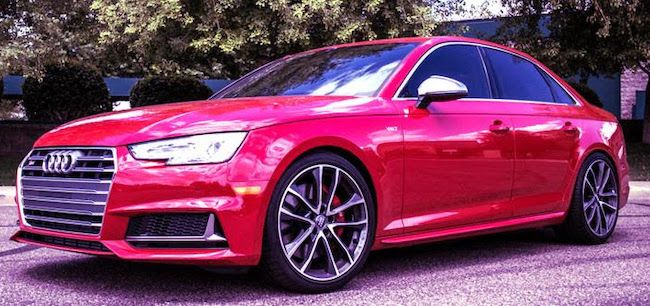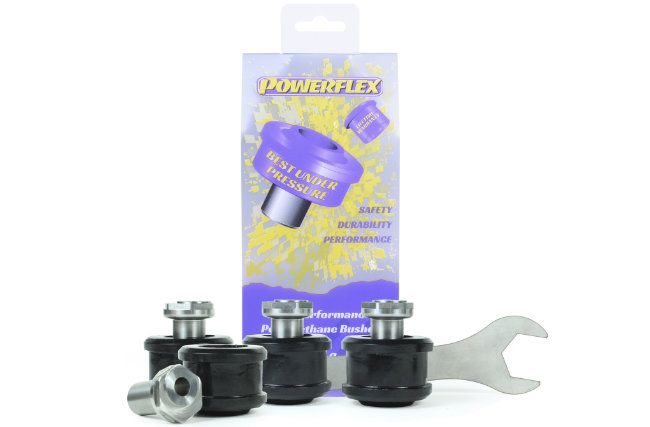 Supplied with the premium bushings you'd expect, these also include our CNC-machined stainless steel sleeves and a spanner wrench for taking full advantage of the camber adjustability.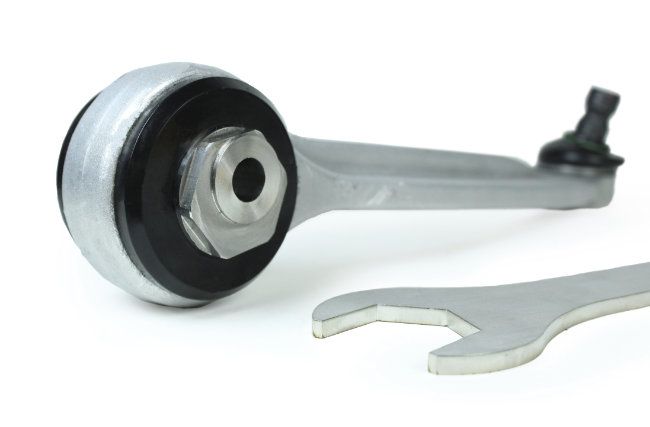 All Powerflex bushings deliver factory-like fitment along with vast improvements and our Lifetime Warranty. On top of the adjustability, the sleeves have a rounded head for full articulation.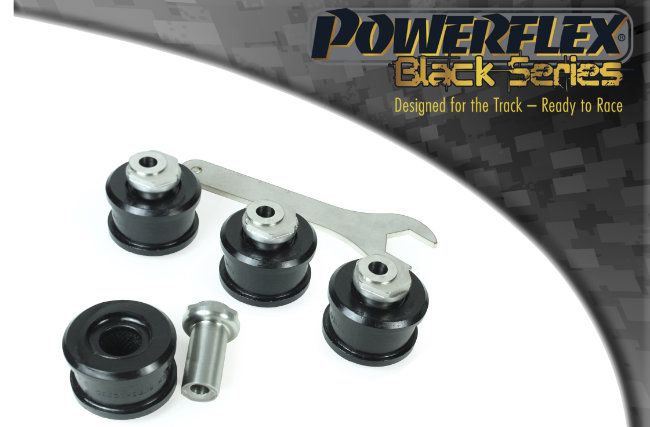 Our suspension engineers have opted for our Black Series (95A durometer) bushing material as the optimal choice, delivering improved handling as well as reduced tire wear on lowered cars.
Precise Steering and Improved Handling
These Front Upper Control Arm Bushings with Adjustable Camber are the perfect solution for owners of Audi A4, S4, A5, S5, RS5, and A8s (B9: 2016+) whether they're lowered or in need of camber correction. The stock rubber bushings make the front suspension feel a bit disconnected even when new, and that's magnified even further when they're worn.
Powerflex Adjustable Front Upper Control Arm Bushings (PFF3-1203G) deliver enhanced steering feel and precision along with improved handling without increased vibrations. And for those Audi owners who don't plan to lower their car or require any camber adjustability, we also offer our non-adjustable version (PFF3-1203). Regardless of which version you choose, you'll have a car that feels more planted and confidence-inspiring.
Why Powerflex?
Because Premium Parts Should Last a Lifetime
Powerflex bushings are engineered for each individual application. Our premium suspension parts improve performance, increase tire life, and enhance safety. Plus, every Powerflex part comes with a Lifetime Warranty, so you never have to worry about replacement parts again.
Our proprietary blended urethanes last longer than run-of-the-mill polyurethane you might find elsewhere. Powerflex polyurethane is formulated specifically for automotive applications that have unique environmental factors such as vibration, oil, and varying load-types, yet our Street options display minimal NVH if any at all, even when our engineers have specified Black Series bushings as the ideal option for street use.