Less Twist, More Response
The turbo-charged M2, M3, and M4 (F8X-chassis cars) have significantly more power than earlier generations of BMWs. In fact, the power levels are so exceptional, that the torque puts an immense amount of stress and wear on components, and the rubber rear differential bushing on these cars simply doesn't last.

The single-bushing OE diff bracket design means the rubber bushing is subject to extreme torsional and directional forces and rapid degradation with the hard driving these cars are subject to. That results in an unsettled feeling and an annoying rear-end clunk. The Powerflex Dual Mount Diff Bracket is exactly what the performance and longevity doctor ordered!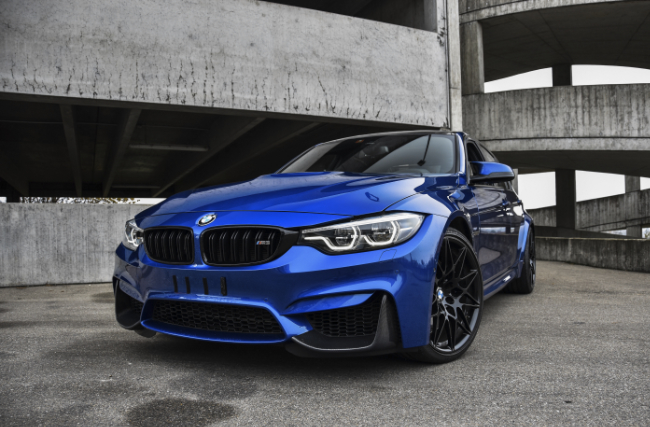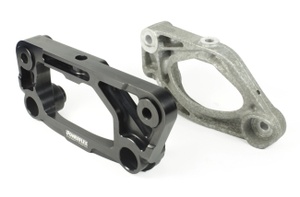 Two is Better Than One
Although the factory subframe has provisions for two mounting bushings, the factory differential mount bracket does not. The Powerflex Dual Mount Diff Bracket is the perfect solution for M2, M3, and M4 owners.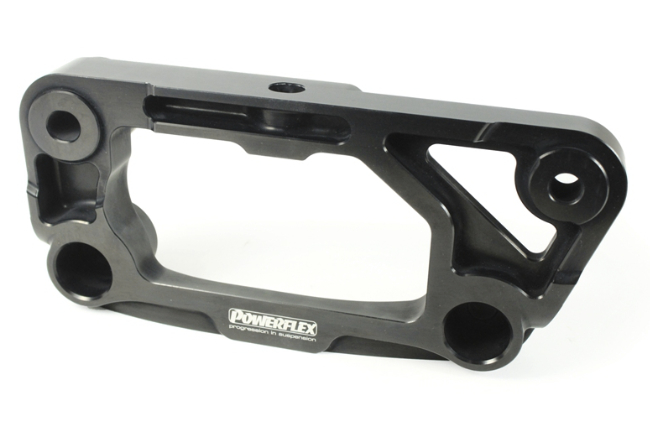 Engineered Performance
The Powerflex Dual Mount Diff Bracket is an in-house CNC-machined 6082 high-tensile aluminum piece that is corrosion resistant, anodized, and takes advantage of the secondary mounting position.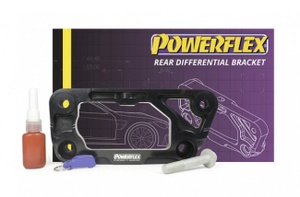 The Performance-Engineered Solution
The in-house designed and CNC-machined 6082 high-tensile aluminum bracket is anodized and corrosion-resistant for a lifetime of use, and the design itself is intended to utilize the secondary bushing/mounting position on the factory subframe. As you can see in the diagrams below, this results in significantly reduced flex and improved driving dynamics in all situations.


Why Powerflex?
Because You Want to Take Advantage of Your Car's Power 
Powerflex bushings are engineered for each individual application. Our premium bushings improve performance, increase tire life, and enhance safety. Plus, every Powerflex part comes with a Lifetime Warranty, so you never have to worry about replacement parts again.
Our proprietary blended urethanes last longer than run-of-the-mill polyurethane you might find elsewhere. Powerflex polyurethane is formulated specifically for automotive applications that have unique environmental factors like vibration, oil, and varying load-types, yet our Street options display minimal NVH if any at all, even in instances where our engineers have opted for Black Series bushings as the ideal option for street use.