The Mk2 Ford Focus, including the ST and RS performance models, as well as the platform-sharing Mazda3 and Volvo C30/S40/V40 are all extremely fun-to-drive cars with one exception. They have a well-known tendency toward torque steer during spirited driving because of their front-wheel-drive layout.
The new Powerflex Front Control Arm Rear Bushing Anti-Lift & Caster Offset part is engineered to provide revised suspension geometry for vastly improved handling and responsiveness while virtually eliminating the fun-killing torque steer.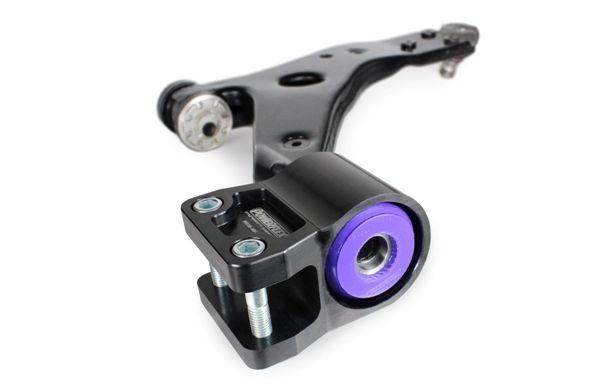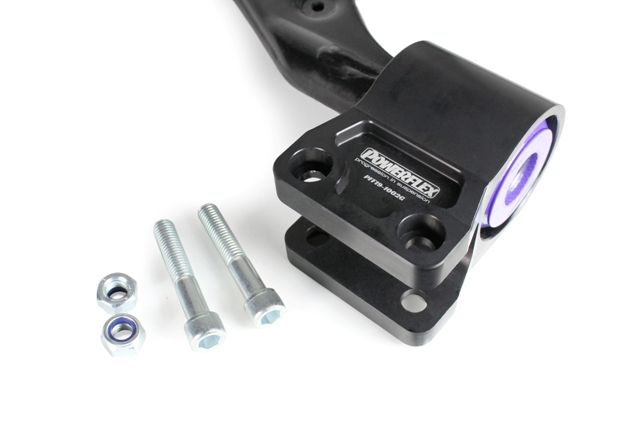 Premium Hardware
Available with Street (Shore 80A) or Race/Black Series (Shore 95A) bushing material and CNC-machined aluminum mounts and associated hardware.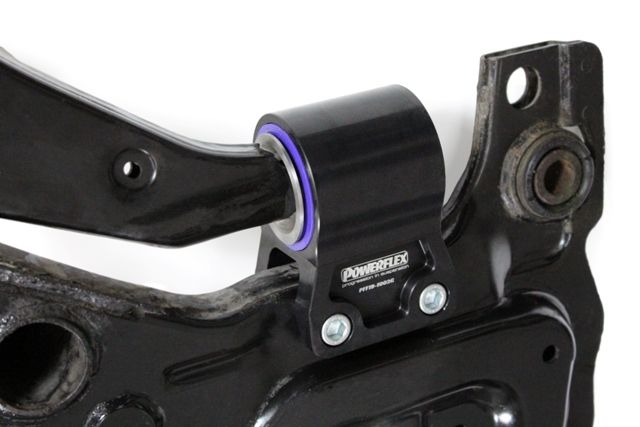 Improved Geometry
Tire contact with road surfaces is maximized anti-lift geometry and 1 degree of caster offset for improved grip, decreased understeer, and enhanced drive confidence.
The Powerflex Difference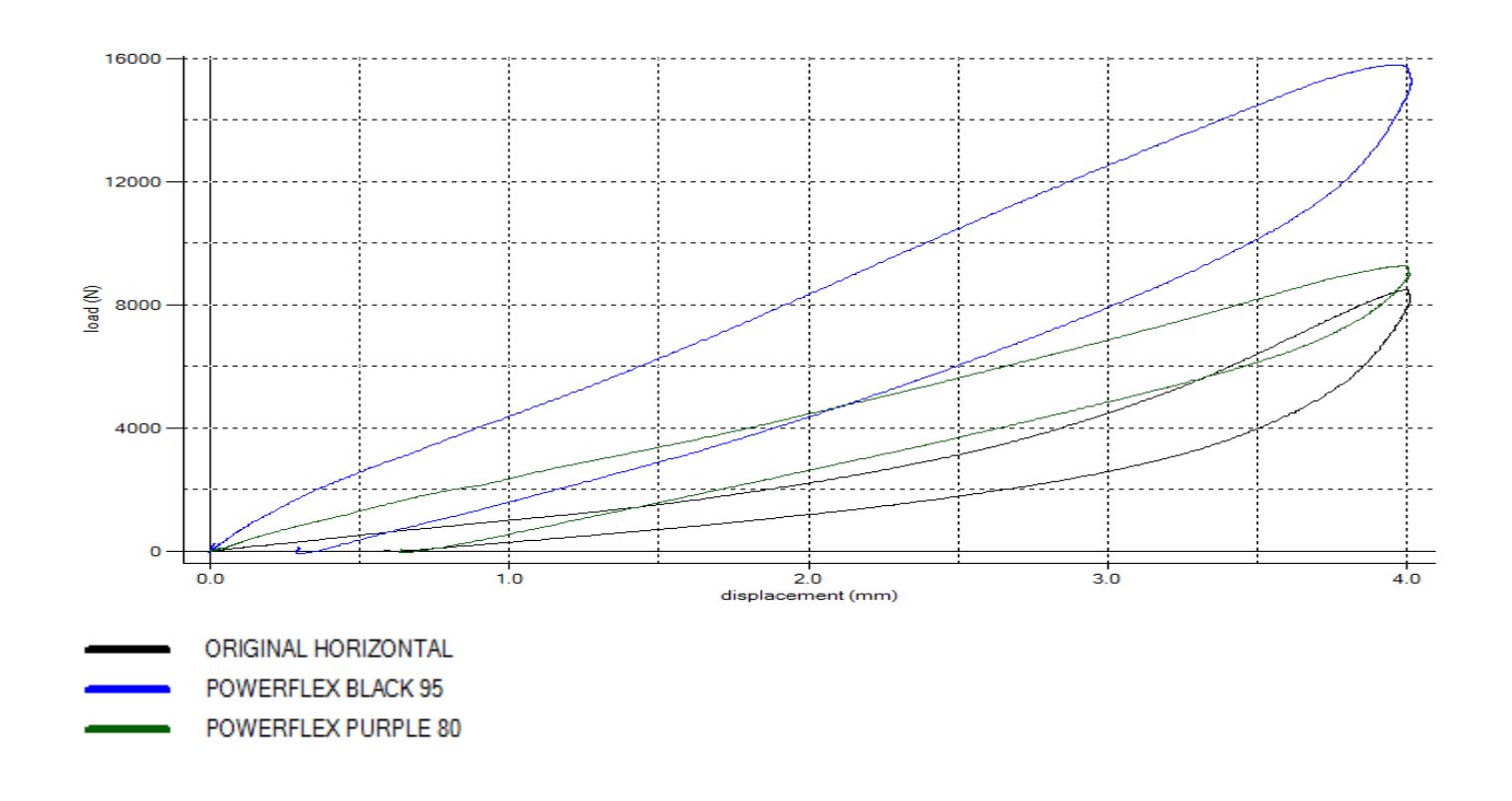 Data doesn't lie
You can see from the chart above that the difference in performance goes well beyond just a superficial feel behind the wheel. Street-grade Powerflex bushings provide a vast improvement over the original factory rubber bushings without any increase in NVH. For those with ultimate performance goals and less concern about NVH, Powerflex Race/Black Series bushings show an even greater improvement in precision and response.
Why Powerflex
Because Quality Matters
Powerflex bushings are engineered for each individual application. Our premium bushings improve performance, increase tire life, and enhance safety. Plus, every Powerflex part comes with a Lifetime Warranty, so you never have to worry about replacement parts again.