Porsche Front Track Control Arm Outer Bushings
From late-60s models to modern iterations, the Powerflex parts catalog for Porsches continues to grow, and that brings us to our latest addition: Front Track Control Arm Outer Bushings for 911 (997, 991), Boxster/Cayman (718, 981), and Cayman (987C).
Engineered to fit perfectly and be a cost-effective solution for replacing control arm bushings, they're supplied with in-house Powerflex-manufactured stainless steel sleeves to ensure improved steering feedback and optimal ride quality, and they come with a Lifetime Warranty that means you'll never have to buy replacements again.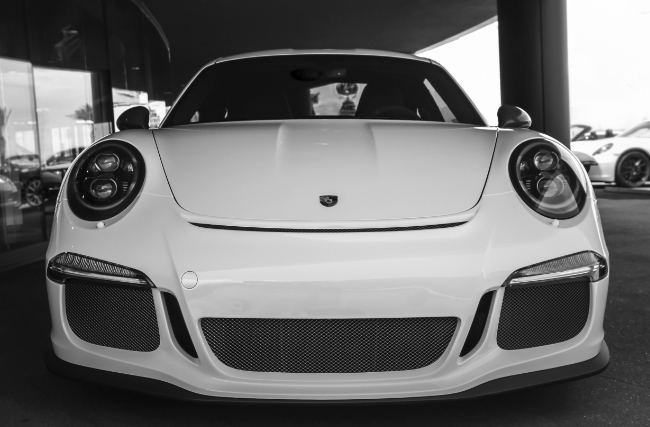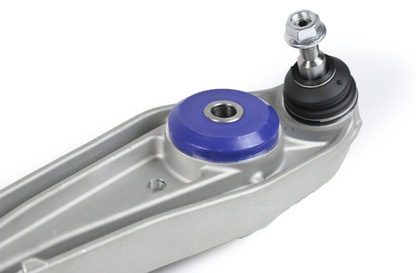 Direct-Fit Replacements
All Powerflex parts are designed to fit as well as original equipment parts while addressing any factory compromises or shortcomings along with improved longevity.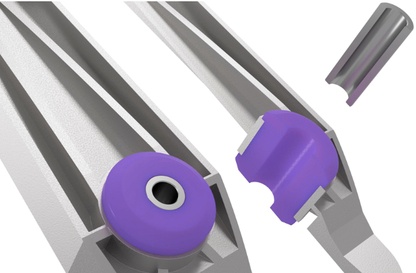 Engineered to Perform
Powerflex Front Track Control Arm Outer Bushings are truly engineered replacement parts that delivery optimal steering feedback, precision, and ride quality.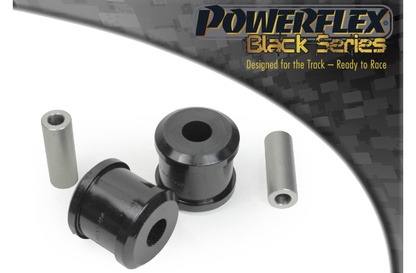 Available in Black Series (Race)
Our Race option (Black Series) is for Porsche owners who demand the ultimate in no-compromise performance without the NVH concerns of street-driven cars.
Much More Than Just Replacement Parts
Why Powerflex?
Because Your Porsche Deserves Precision Parts
Powerflex bushings are engineered for each individual application. Our premium bushings improve performance, increase tire life, and enhance safety. Plus, every Powerflex part comes with a Lifetime Warranty, so you never have to worry about replacement parts again.
Our proprietary blended urethanes last longer than run-of-the-mill polyurethane you might find elsewhere. Powerflex polyurethane is formulated specifically for automotive applications that have unique environmental factors like vibration, oil, and varying load-types, yet our Street options display minimal NVH if any at all, even in instances where our engineers have opted for Black Series bushings as the ideal option for street use.