Steering Precision for Street or Track
The Acura RSX and Honda Civic (2002-2006) are much more than simple, economic commuter cars. They also have a sporty edge that sets them apart from their competition, and owners of both know that the cars can be equally happy on a long drive as they are on a twisty back road.
But those qualities don't mean they can't benefit from some improvement, especially in the steering department because of their front-wheel-drive layout. That's where Powerflex comes in!
Thanks to the high-performance needs of our EP3 Civic and RSX customers, Powerflex engineers developed Front Control Arm Front Bushing Caster Offset parts that not only improve the sporty nature of the Honda Civic and Acura RSX but also the overall driveability.
And because of shared platforms, Honda CR-V and Element owners can also reap the rewards of improved steering response and feel.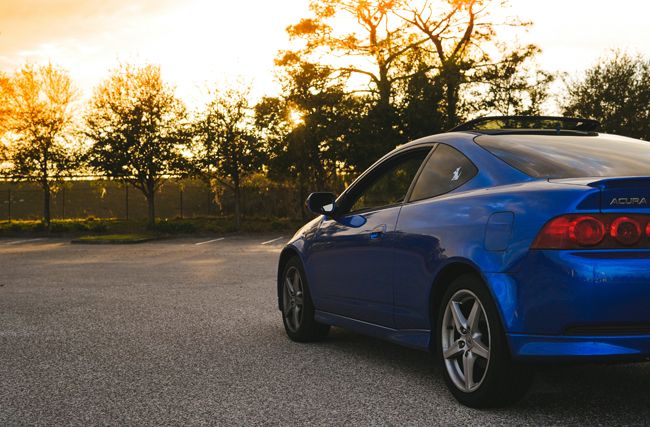 Revised Suspension Geometry
Optimized Contact Patch in all Driving Conditions
These Front Control Arm Front Bushings with Caster Offset (PFF25-301G) for the Honda Civic and Acura RSX deliver improved anti-lift geometry to the suspension thanks to the included stainless steel sleeves that give a fixed 4.5mm offset which provide +/- 0.5° caster. That change in caster also increases negative camber during hard cornering which leads to an optimized contact patch and better performance.
Thanks to the revised suspension geometry, drivers can enjoy the benefits of improved steering feel, more precise turn-in, and better tire wear under heavy cornering. The bushings are available in Street compound for everything from daily commuting to back-road blasting, or they can be purchased in Race (Black Series) compound for owners who demand the ultimate performance without worry of NVH. 
Why Powerflex?
Because Quality Parts Equal a Quality Driving Experience 
Powerflex bushings are engineered for each individual application. Our premium bushings improve performance, increase tire life, and enhance safety. Plus, every Powerflex part comes with a Lifetime Warranty, so you never have to worry about replacement parts again.
Our proprietary blended urethanes last longer than run-of-the-mill polyurethane you might find elsewhere. Powerflex polyurethane is formulated specifically for automotive applications that have unique environmental factors like vibration, oil, and varying load-types, yet our Street options display minimal NVH if any at all.