The Safe Way to Lift Your Mercedes-Benz 
Although you can technically lift your Mercedes-Benz without the proper jack pad adaptor, that doesn't mean you should. The simple act of lifting your car with a floor jack can be dangerous enough, and if you've worked on your own car before or have looked at the underside it, you've probably noticed damage to the factory jack points or other areas from people not taking the proper precautions.
The jack points on your Mercedes-Benz aren't designed to be used with a typically flat floor jack saddle. Beyond the lack of stability, the metal-on-metal contact can damage the factory jack points.
We've got the perfect solution for safety and undercarriage protection! Our Mercedes-Benz Jack Pad Adaptors are made from our Black Series (95A) polyurethane, so they're durable enough to handle the weight of your car while having just enough to avoid damage.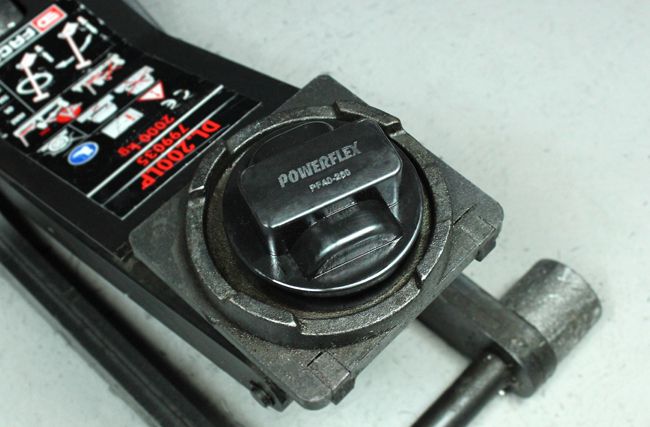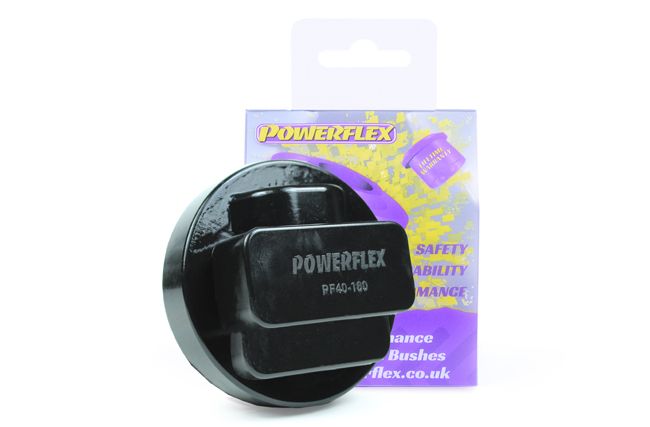 Direct-fit 80mm Jack Pad Adaptor for 2012-2017 A-, CLA-, and GLA-Class Mercedes-Benz vehicles.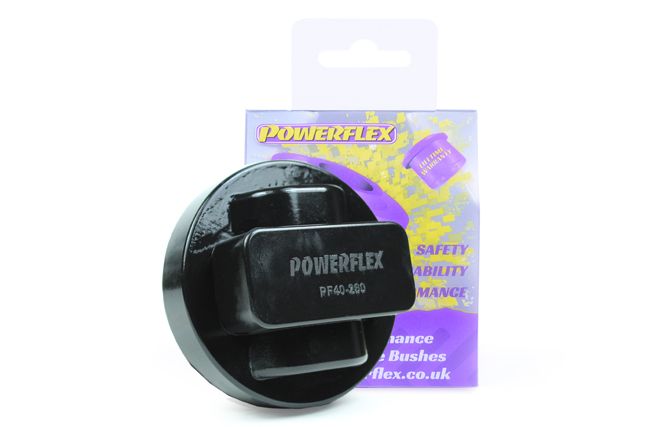 Direct-fit 80mm Jack Pad Adaptor for A-Class (2017-2020) Mercedes-Benz Vehicles.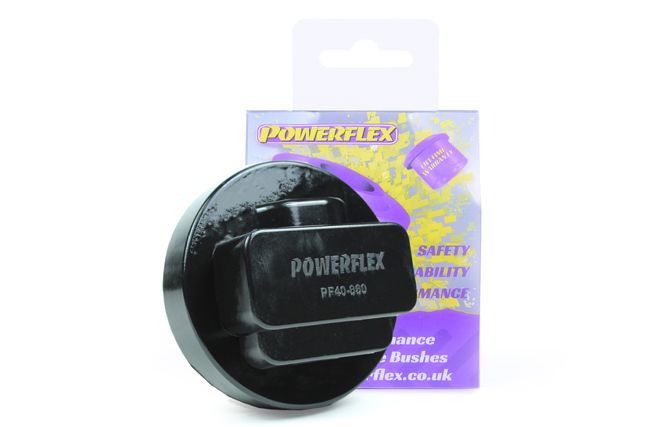 Direct-fit 80mm Jack Pad Adaptor for 2008-2017 E- and C-Class Mercedes-Benz Vehicles.


Why Powerflex?
Because Safety is as Important as Performance and Longevity
Powerflex bushings are engineered for each individual application, and the same is true for our model-specific Jack Pad Adaptors. Our premium bushings improve performance, increase tire life, and enhance safety, and our Jack Pad Adaptors ensure a safe and secure way to lift your vehicle. Plus, every Powerflex part comes with a Lifetime Warranty, so you never have to worry about replacement parts again.
Our proprietary blended urethanes last longer than run-of-the-mill polyurethane you might find elsewhere. Powerflex polyurethane is formulated specifically for automotive applications that have unique environmental factors like vibration, oil, and varying load-types, yet our Street options display minimal NVH if any at all, even in instances such as these bushings, where our engineers have opted for Black Series bushings as the ideal option for street use.