Control Your MINI's Motor Movement
The R56, R57, R58, and R59 MINIs are undeniably fun cars, but the factory motor mount's open-void design allows far too much engine movement. Unfortunately, that excessive movement results in wheel hop during hard acceleration, sloppy gear shifts, and inevitable cracks and failure, leading to even more engine movement.
The Powerflex MINI Lower Torque Mount is a complete solution! This CNC-machined aluminum mount replaces the entire factory part, so installation is as easy as it gets with no need to remove old bushings from the existing mount. The redesigned Powerflex part is available with three bushing variations: Street, Performance, and Race.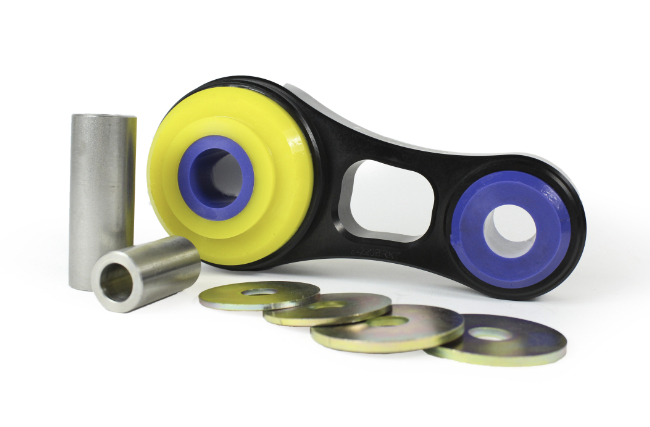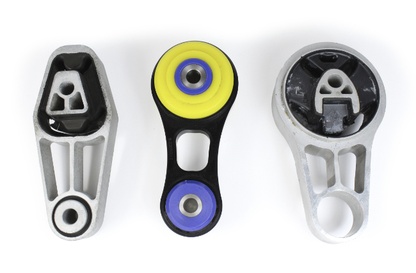 Quick, Complete Replacement
Regardless of which OE mount version you have, replacement involves just two bolts, so it's quick and easy and results in immediate improvements in throttle response and shifting precision.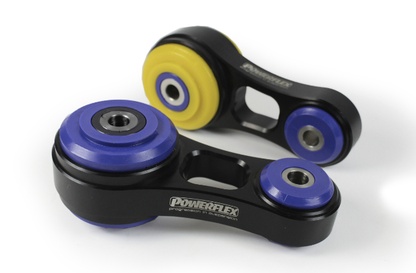 Street and Performance
MINI Torque Mounts are available in Street option for the least NVH and for standard and mildly tuned cars while Performance is for dual-duty cars that see some track use and/or have higher power.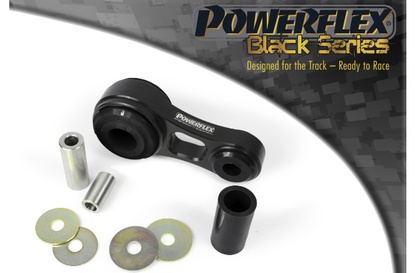 Black Series for Race Use
For competition and serious track usage, our Race (Black Series) option is ideal and offers a zero compromise approach in search of the ultimate level of responsiveness and performance.
Immediate Results
You Can Feel
Regardless of whether you choose Street, Performance, or Race (Black Series) options, the Lower Torque Mount replacement is quick and easy yet produces results you'll feel the moment you drive away after installation.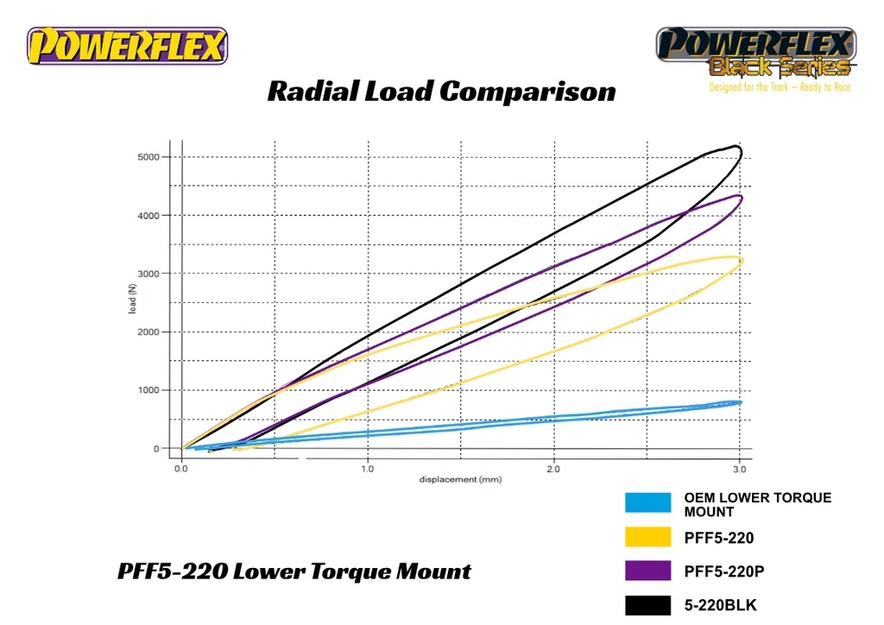 Why Powerflex?
Because You Shouldn't Accept Compromise
Powerflex bushings are engineered for each individual application. Our premium bushings improve performance, increase tire life, and enhance safety. Plus, every Powerflex part comes with a Lifetime Warranty, so you never have to worry about replacement parts again.
Our proprietary blended urethanes last longer than run-of-the-mill polyurethane you might find elsewhere. Powerflex polyurethane is formulated specifically for automotive applications that have unique environmental factors like vibration, oil, and varying load-types, yet our Street options display minimal NVH if any at all, even in instances where our engineers have opted for Black Series bushings as the ideal option for street use.