Make the Most of Your Driving Experience
Thanks to our heavy involvement in the MINI Challenge racing series in the UK, the development of Powerflex parts for MINI's Gen 3 chassis continues to grow, and that means race-proven parts that offer extreme durability, regardless of where you drive your MINI. 
Our new Front Control Arm Rear Caster Offset Bushings improve turn-in response and front-end grip for a livelier drive and more confident handling. Thanks to the painstaking effort from our product engineers, you get all the benefits of what we've learned on the race track for optimized turn-in and front-end grip without any compromise to straight-line traction.
Our CNC-machined aluminum mounts which were also developed in-house are included and the bushings allow about one degree of caster offset to optimize your MINI's alignment and suspension geometry.
Thanks to platform sharing with MINI's parent company, BMW, these parts and a growing number of others are also ideal for X1 and X2 vehicles.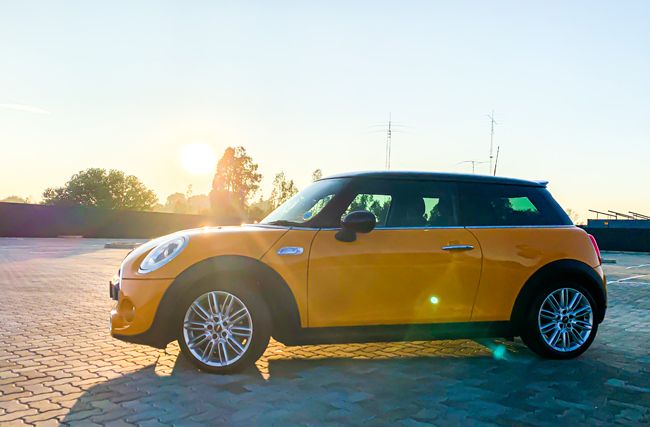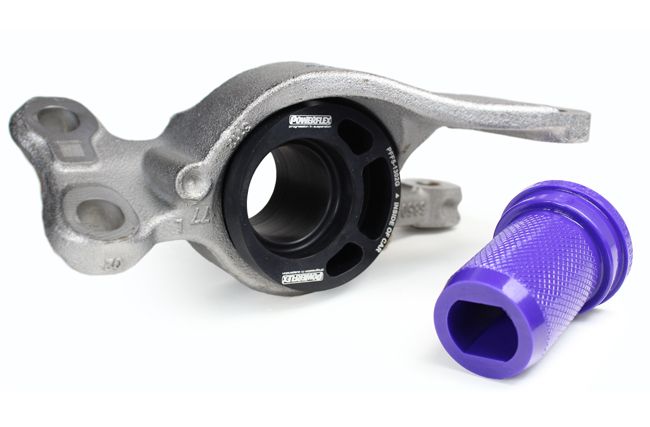 In-house CNC-machined aluminum mounts with Powerflex bushings provide approximately one degree of caster offset for improved camber gain and optimal straight-line stability.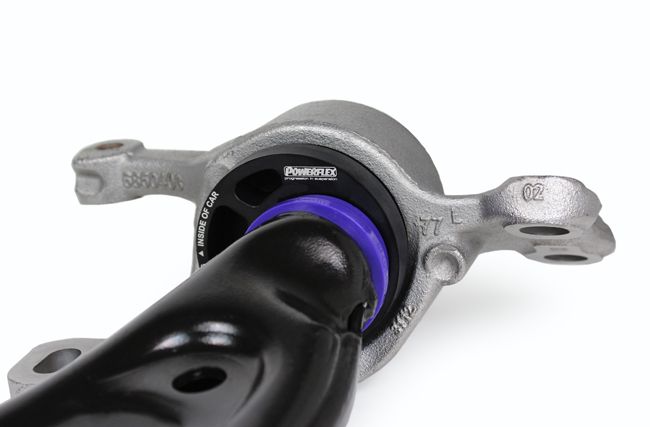 As with all Powerflex bushings, you get factory-like fitment along with all the improvements to steering and suspension geometry, plus you get reliability backed up by our Lifetime Warranty.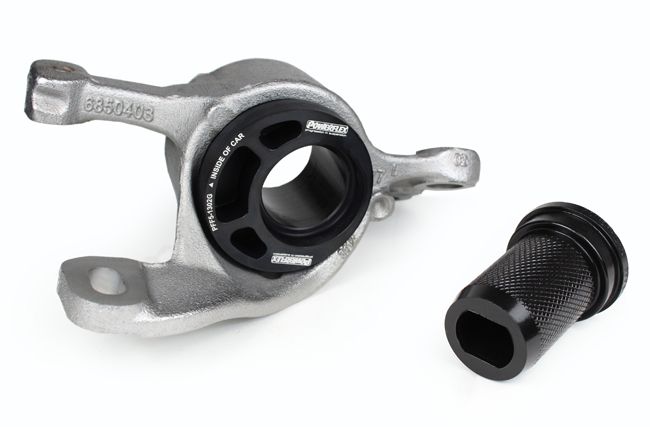 Thanks to their on-track development, these are also available in our Black Series (Race) option for those who drive their MINI or BMW on track without concern for NVH.
Born on the Track, Perfection for the Street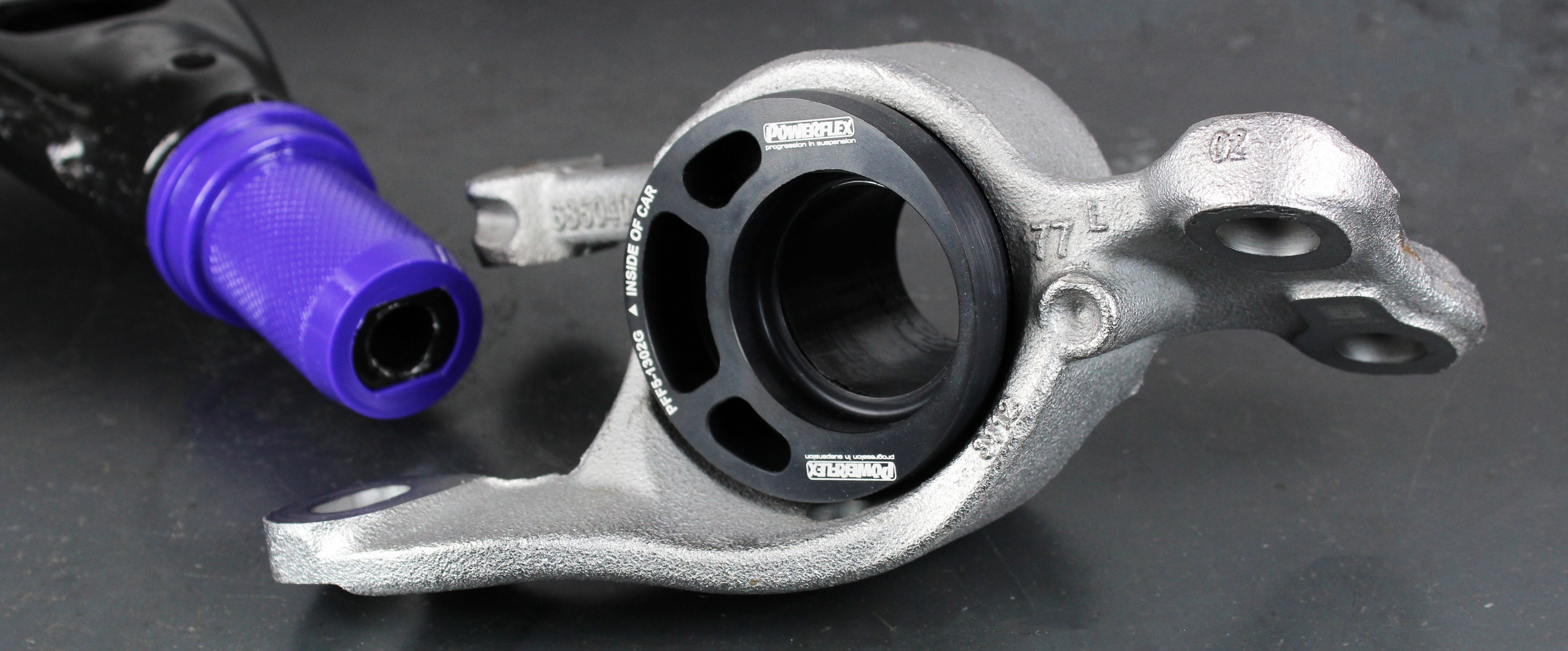 The Right Choice for Every Driver
Powerflex Front Arm Rear Bush Caster Offset (PFF5-1302G) come with our CNC-machined aluminum mounts along with your choice of Street  (80A durometer) or Race (95A durometer) polyurethane bushings.
The offset design is enough to provide approximately one degree of additional caster for improved camber gain which leads to confident cornering without compromising straight-line traction.
Developed and tested on championship vehicles, you get the benefits of noticeably improved handling, whether you drive your MINI Cooper (F55, F56, F57), MINI Countryman (F54, F60), or BMW X1 or X2 (F48, F49, F39) on the streets, back roads, or race tracks.
Why Powerflex?
Because Your Car Deserves the Absolute Best
Powerflex bushings are engineered for each individual application. Our premium bushings improve performance, increase tire life, and enhance safety. Plus, every Powerflex part comes with a Lifetime Warranty, so you never have to worry about replacement parts again.
Our proprietary blended urethanes last longer than run-of-the-mill polyurethane you might find elsewhere. Powerflex polyurethane is formulated specifically for automotive applications that have unique environmental factors like vibration, oil, and varying load-types, yet our Street options display minimal NVH if any at all, even in instances such as these bushings, where our engineers have opted for Black Series bushings as the ideal option for street use.