BMW Exhaust Mount Bushings and Brackets
Those familiar with E36, E46, and E90/E91/E92 (1992-2013) 3-Series BMWs, as well as the E39 (1997-2003) 5-Series and Z4 M Models, are probably very familiar with the oddly intricate design of their OE rear exhaust hangers. They're designed to isolate drivers from unwanted exhaust sounds, but they also allow significant movement, especially as they age and deteriorate. Plus, they have several stress points that eventually wear out and crack due to the aging rubber.
Our new Powerflex Exhaust Mounting Bushings and Brackets are the perfect solution for reducing unwanted movement, preventing excessive wear elsewhere in the exhaust system, and eliminating any annoying knocks and bangs from a loose muffler. And people driving behind you will no longer see a wobbly exhaust and think your car is falling apart.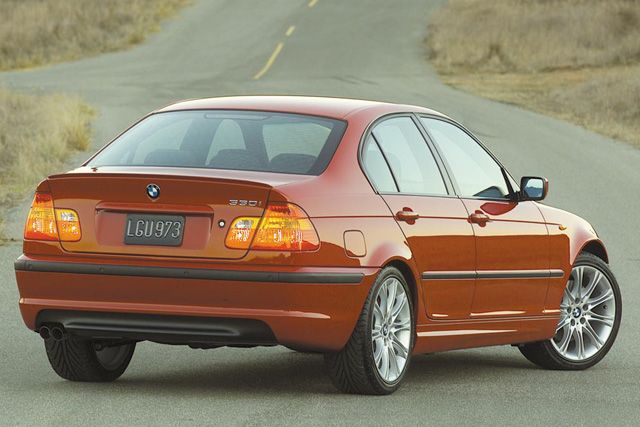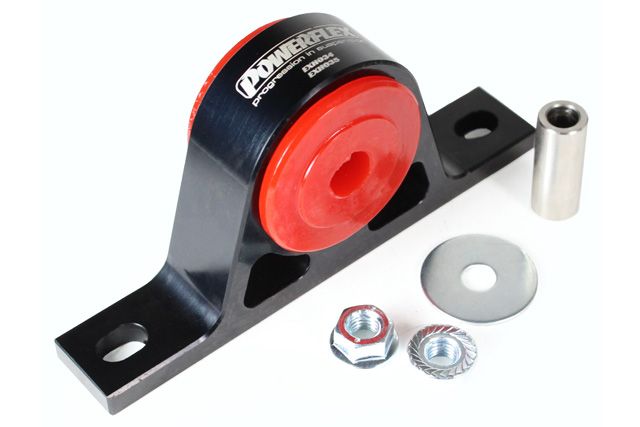 Multiple Series/Generations (EXH034)
The CNC-machined aluminum mounting bracket and stainless hardware along with our Red (65A durometer) bushings are the ideal solution for the E36 3-Series, E46 M3, E9X 3-Series, E39 5-Series, and Z4M cars.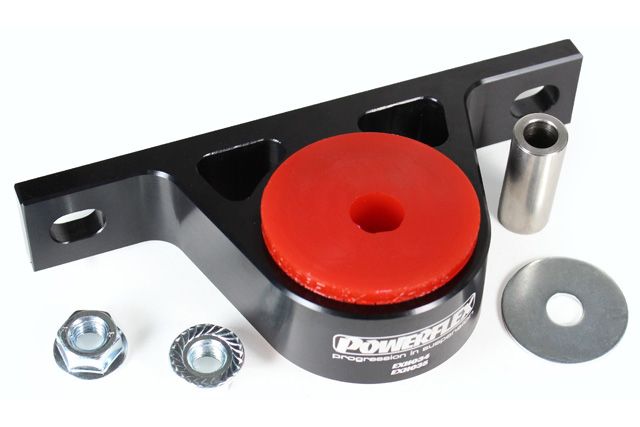 E46 3-Series, Non-M3 (EXH035)
With the same CNC-machined aluminum mounting bracket and an E46-specific fitment of our Red (65A durometer) bushing material, this is a direct-fit replacement for non-M3 E46 (1999-2006) 3-Series vehicles.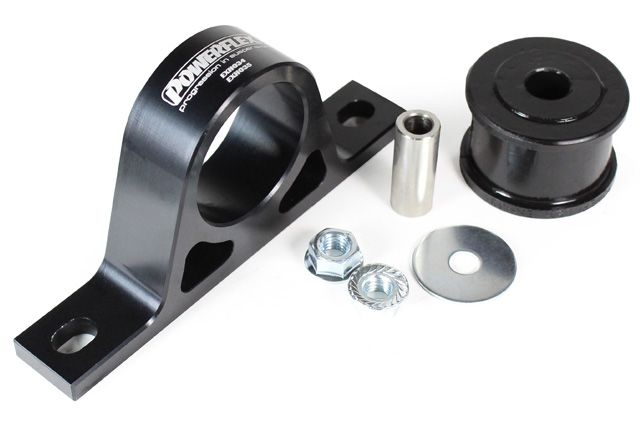 Black Series (Race)
Our Black Series/Race (95A durometer) option is designed for those who want maximum exhaust control for their track cars or competition-based race cars when NVH isn't an issue. Available in EXH034BLK and EXH035BLK.
Ultimate Control and Longevity
Our BMW Exhaust Mounting Bushings and Brackets are engineered to be a direct-fit replacement for the factory bushings and brackets, but with significant benefits—aside from our completely different no-compromise design. You'll never have to worry about your rear muffler exhaust hangers again, as the only time you'd ever need to touch them again is if you're replacing your exhaust, but the bushings and housings come with our legendary Lifetime Warranty, so regardless of your climate, road conditions, or exhaust heat, you'll never need to replace them again.
Additionally, the CNC-machined aluminum brackets and stainless steel hardware won't corrode, and the 65A durometer bushing material is the perfect blend of control and isolation. Your exhaust system will stay exactly where it's supposed to, without bumping against your BMW's chassis or making contact with tires, yet you'll never experience any more sound or vibration than you would with your OE bushings. 
Of course, for those who have no concern with NVH (noise, vibration, harshness) and want a rock-solid exhaust fitment for high-G corners and undulations when driving their track- or race-prepared BMWs, we also offer both the EXH034 and EXH035 fitments in our Race (Black Series) option with 95A durometer bushing material.
Why Powerflex?
Because You Demand the Best
Powerflex bushings are engineered for each individual application. Our premium bushings improve performance, increase tire life, and enhance safety. Plus, every Powerflex part comes with a Lifetime Warranty, so you never have to worry about replacement parts again.