Audi A3 Mk1 4WD (1999-2003) Suspension Bushings
Powerflex's special polyurethane is an advanced material with unique properties. Upgrade your Audi ~ A3 Mk1 4WD (99 - 03) with high performance bushings, bushings that won't cause vibration or noise and include a Lifetime Warranty!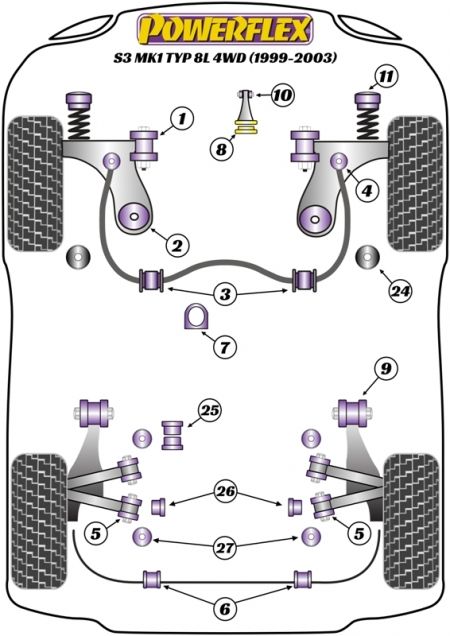 Notes:

PFF85-412 fit aluminium link rods, PFF85-413 fit plastic link rods, they do not fit link rods using ball joints.
On the front control arms, the later cars have a larger 45mm bushing - in this case please use PFF3-501. For earlier cars with a 30mm bushing, please use PFF85-201.
PFF85-414 Is for race use and is a rose joint type bushing. 
PFR3-510G offers on-car Camber adjustment - For non adjustable bushing, use PFR3-510.