Ford Mustang (2015+) Suspension Bushings
Powerflex's specially developed polyurethane is an advanced material with unique properties. Upgrade your 6th Gen Ford Mustang (S550) with high-performance bushings that won't cause vibration or noise and include a Lifetime Warranty!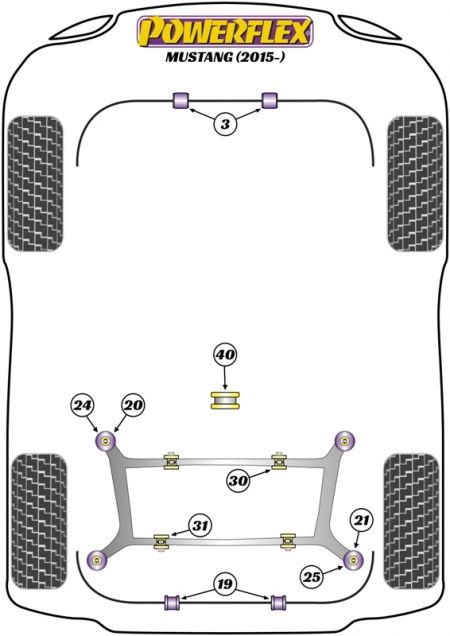 Stop the Wheel Hop!
Powerflex currently offers a complete rear subframe and differential bushing upgrade solution as pictured below. Reduce subframe lateral movement with our Powerflex Rear Subframe Bushing Inserts, and improve power delivery and stability with our Powerflex Rear Diff Mount Bushing Inserts. Improve performance and eliminate the dreaded wheel hop under acceleration with our engineered polyurethane performance components.