Mazda Mazda3 (2004-2013) Suspension Bushings
Powerflex's special polyurethane is an advanced material with unique properties. Upgrade your Mazda ~ Mazda3 (2004+) with high performance bushings, bushings that won't cause vibration or noise and include a Lifetime Warranty!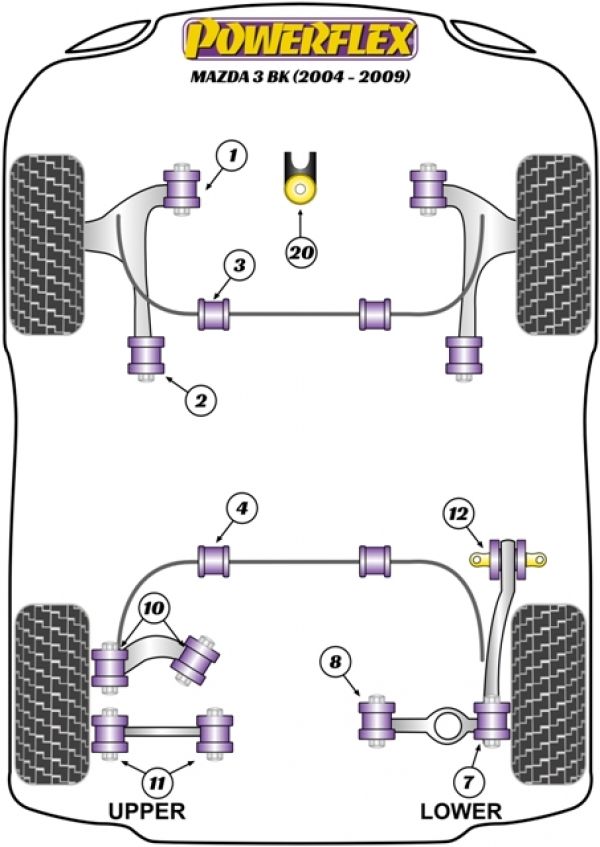 Notes:

Please confirm anti-roll bar diameter before ordering any anti-roll bar bushings
PFF36-203-25.5 & PFR36-204-25 fit MPS ONLY
PFF19-1203-22OE & PFR19-1204-21OE do NOT fit the MPS
PFF19-801 is for bushings with a 12mm bolt
PFF19-8011 is for bushings with a 14mm bolt
PFF19-1822, PFF19-1002, and any rear sway bar bushings will only fit BK models ('04 - '09).