Toyota MR2 SW20 REV 2 to 5 (1991-1999) Suspension Bushings
Powerflex's special polyurethane is an advanced material with unique properties. Upgrade your Toyota ~ MR2 (1991 - 1999) with high performance bushings, bushings that won't cause vibration or noise and include a Lifetime Warranty!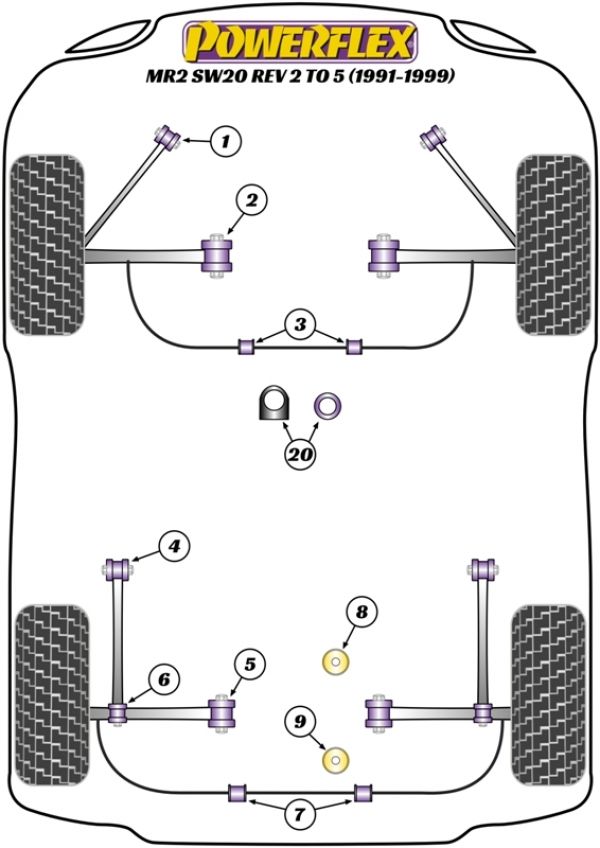 Notes:
The rear lower engine mount front bushing comes in 3 sizes. These are the internal diameters of the engine mounting bracket; please check original for correct size.
PFR76-305 fits Rev 1&2 models 1989-1992 and uses a M14 bolt.