Toyota Starlet/Glanza Turbo (1990-1999) Suspension Bushings
Powerflex's special polyurethane is an advanced material with unique properties. Upgrade your Toyota ~ Starlet/Glanza Turbo EP82 & EP91 with high performance bushings, bushings that won't cause vibration or noise and include a Lifetime Warranty!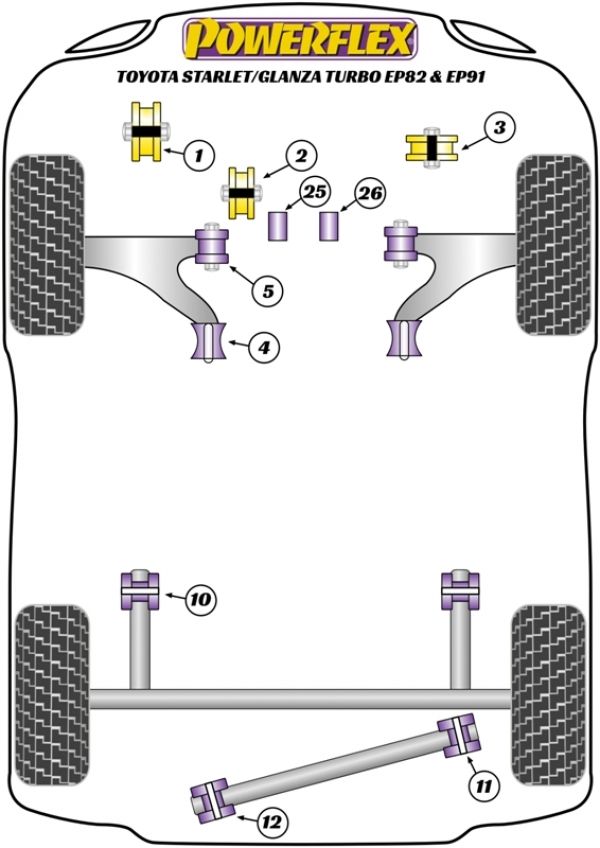 Notes:
PFF76-401 only fits models where the front arm - front bushing measures 34mm diameter.
PFF76-423 rear gear box mount fits models where the original bushing measures 74mm diameter. For bushings that measure 64mm, use PFF76-421.
PFR76-409 fits later Starlet Glanza models with a bushing diameter of 48.5mm. It fits into the original outer shell.
PFR76-410 fits Starlet models where the bushing measures 55mm diameter and fits into the original outer shell.