Volvo XC60 EUCD (2009-2017) Suspension Bushings
Powerflex's special polyurethane is an advanced material with unique properties. Upgrade your 2009-2017 Volvo XC60 (EUCD chassis) with high performance bushings, bushings that won't cause vibration or noise and include a Lifetime Warranty! The EUCD is the modular vehicle chassis that Ford used on the Volvo XC70, V70, S60, S80, Ford Mondeo, and others.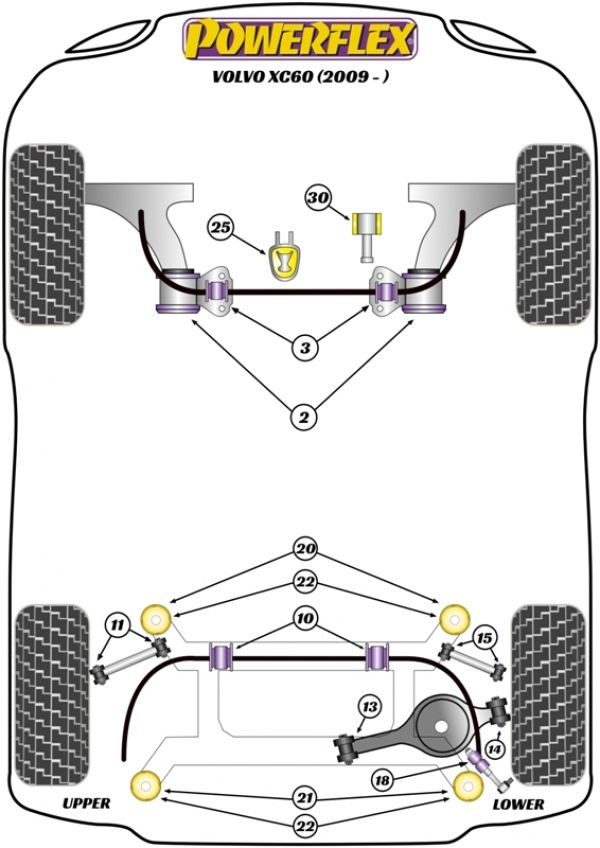 Notes:
PFF88-1030 fits all 5 and 6 cylinder Volvo engines, D3 and D4 2L Diesel engines, T4 2L and 5T 2.5L gasoline engines.