Subaru WRX & STi (2011-2015) Suspension Bushings
Powerflex's special polyurethane is an advanced material with unique properties. Upgrade your Subaru ~ WRX & STi (2014-2017) with high performance bushings, bushings that won't cause vibration or noise and include a Lifetime Warranty!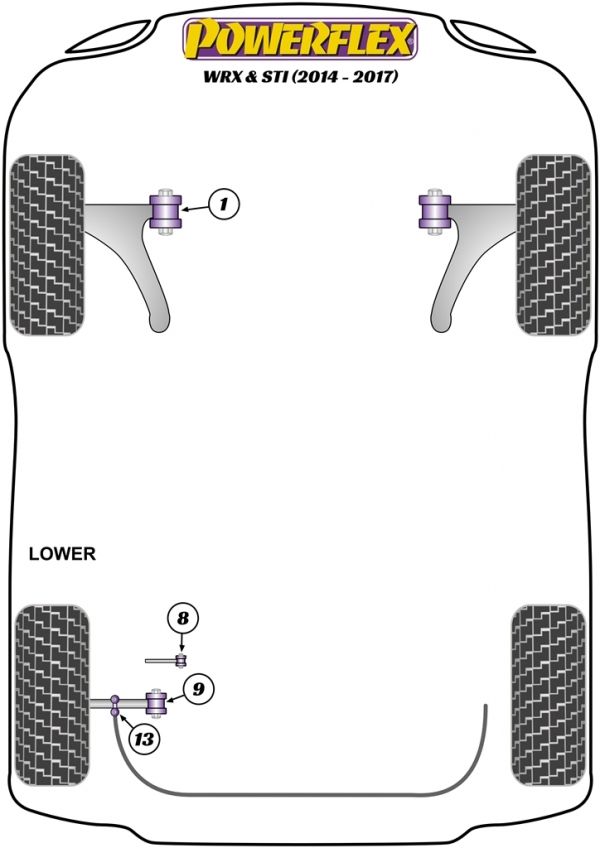 This selection covers Impreza models from 2011-2015, and WRX/STI models from 2015 onward.