Hyundai Veloster N, I30N, ELANTRA N (2017+) Engine Lower Torque Arm Bushings
Description
PFF26-120 replaces the original rubber bushing for increased engine stability under acceleration and boosts the torque reaction of the mount for improved acceleration response. With virtually no increase in NVH, reduced wheel hop and a more direct transition of power to the road, it is suitable for standard, tuned and track vehicles.
The Hyundai I30N, Elantra N and Veloster N have been available worldwide since 2017.  Model availability where applicable began in 2019 in the U.S.
This part replaces OEM Part Number: 21950-S000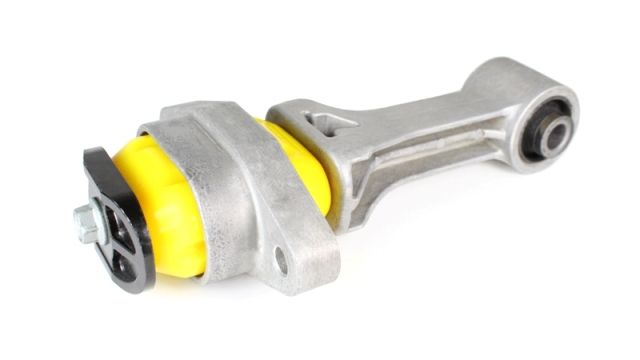 To suit the variable requirements of the i30N driver, our new part is available in three different ratings of shore hardness to balance performance requirements. Whilst an increase in material stiffness will reduce engine movement, additional noise and vibration may be felt. 
Yellow Shore A 70 (Street) is an upgraded replacement for the original bushing, recommended for road use
Purple Shore A 80 (Performance) is a stiffer material to suit high performance cars that may be used on the track 
Black Shore A 95 (Race) is our Black Series part for extreme Track and Motorsport applications for ultimate engine stability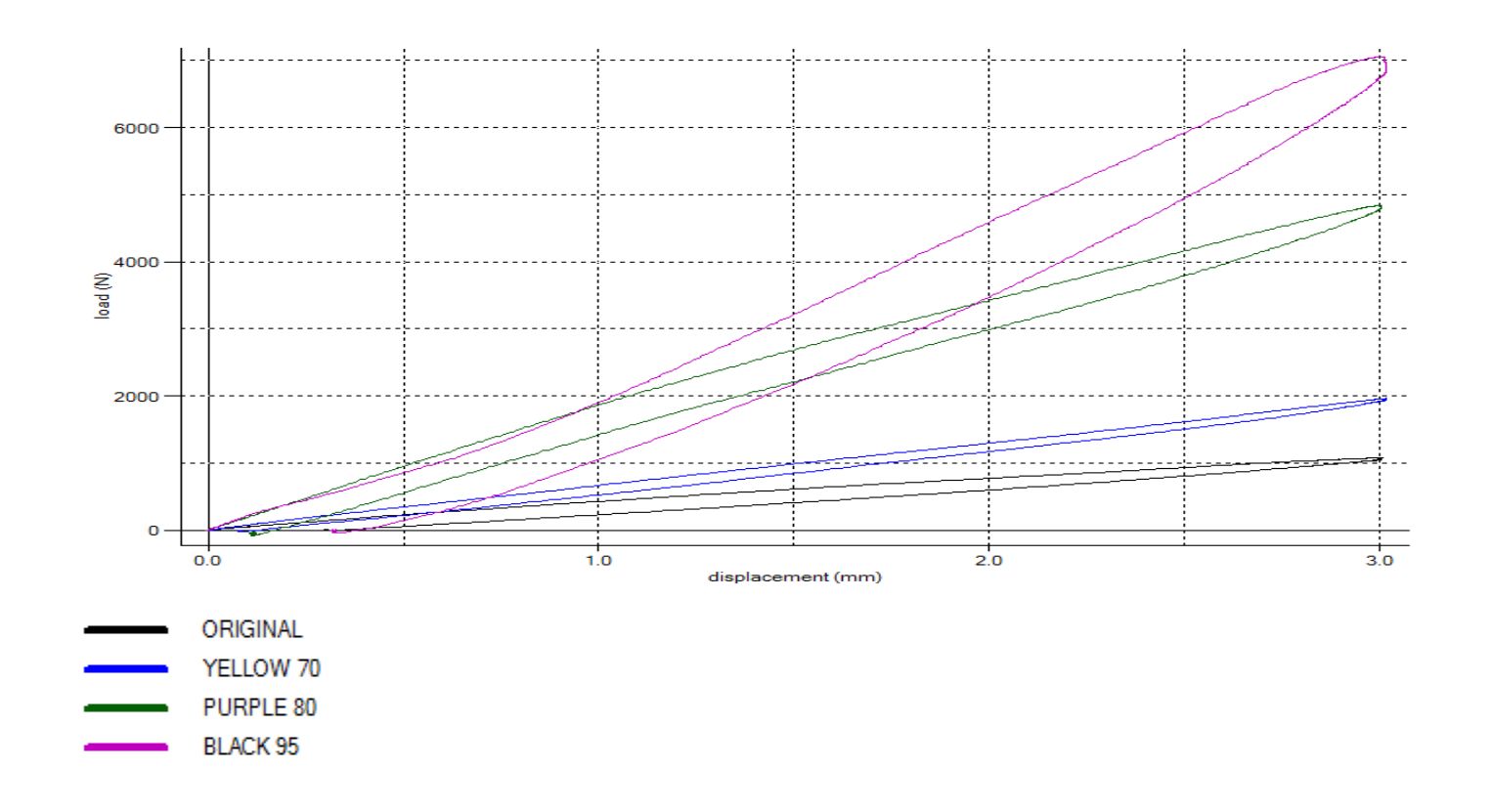 Graph showing Load vs Displacement of each of our materials compared with the original, rubber bushing




Fitting Instructions:
Recommended Tools: Trolley Jack and Axle Stands, 14mm & 17mm Sockets/Spanners, Ratchet or Electric Impact Gun, Torque Wrench
1. Raise the vehicle on either a lift or on axle stands to gain access to the inspection hole and locate the Hyundai torque mount
2. Support the gearbox lightly with a trolley jack
3. Undo the 17mm (B) and 14mm (A) bolts to remove the original torque mount
4. Securing the mount in a vice, remove the rubber bushes by undoing the 14mm retaining bolt and securing plate
5. Apply the grease provided to the bore of the Powerflex bushes and outer surface of the centre sleeve prior to installation
6. Install the Powerflex torque mount bushes, tightening the long bolt to the recommended Hyundai torque setting.
7. The two halves of the bushes are the same so it doesn't matter which way around you fit ours just as long as the conical shape is facing outwards as shown in the picture.
8. Re-fit the 17mm & 14mm bolts, again tightening them to Hyundai's recommended torque setting and lower the vehicle to finish 

Fitment
OE / OEM Cross Reference Numbers:
21950-S000
This parts fits the following models.
---
Ask A Question (Please reference part number in subject line)
This is a preview of the recently viewed products by the user.
Once the user has seen at least one product this snippet will be visible.
Recently viewed Products