Works With the Factory Mount
Our new Powerflex MINI Upper Engine Mount Bushing works in combination with the original equipment oil-filled engine-mount. That means this bushing is a hybrid design that neither a replacement bushing nor a bushing insert—but it's just as easy to install.
The design our engineers came up with significantly extends the life of the factory mount and reduces engine movement enough for noticeable throttle response improvement, increased gear-shift precision, and reduced wheel hop during hard acceleration.
This is the ideal MINI motor mount solution that acts as a buffer between the factory bushing and mounting point. Plus, due to the amount of potential engine vibration, it's available in a wider variety of durometer options. See below.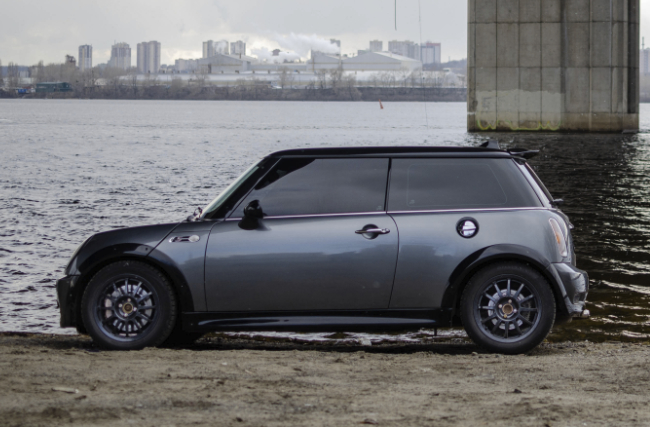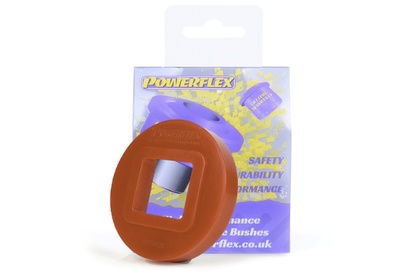 Max NVH Absorption
Often utilized mostly in diesel applications, the MINI Upper Engine Mount Bushing is available in Red (65A durometer) for maximum NVH absorption while still giving you the long-term benefits of our proprietary polyurethane blend.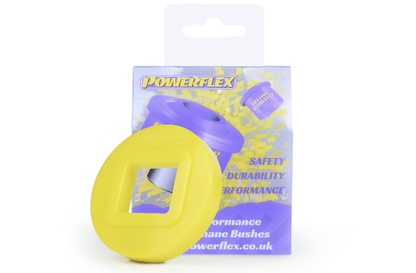 Standard Street
MINIs are some of the most enjoyable small hatchbacks to drive, and our Yellow (70A durometer) Street option delivers the perfect blend of benefits for standard and spirited driving applications.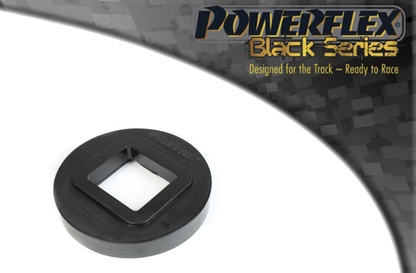 Race—Black Series
For MINI owners who drive their cars on track, whether for pleasure or competition, our Race option (Black Series, 95A durometer) delivers the highest level of performance benefits in a no-compromise solution.
Why Powerflex?
Because Premium Quality Delivers Premium Results
Powerflex bushings are engineered for each individual application. Our premium bushings improve performance, increase tire life, and enhance safety. Plus, every Powerflex part comes with a Lifetime Warranty, so you never have to worry about replacement parts again.
Our proprietary blended urethanes last longer than run-of-the-mill polyurethane you might find elsewhere. Powerflex polyurethane is formulated specifically for automotive applications that have unique environmental factors like vibration, oil, and varying load-types, yet our Street options display minimal NVH if any at all, even in instances where our engineers have opted for Black Series bushings as the ideal option for street use.