Universal Fitment Jack Pad Adapters
When working on your car, no matter how big or small the job is, the most important thing to plan for is safety. Even before you make sure you have all the right tools, it's vital to ensure that you're taking the proper safety precautions.
Using quality jack stands and a robust floor jack are obvious safety measures, but how the jack makes contact with the underside of your vehicle is just as important. Once you've verified the proper jacking points (per your owner's manual), it's not just a matter of lifting the car. The jack point itself plays into your safety, and that's where Powerflex Universal Jack Pad Adapters come in...
As with our model-specific jack pads, these are made from our Black Series polyurethane which means they're extremely durable while also allowing just enough "give" to protect the undercarriage of your vehicle.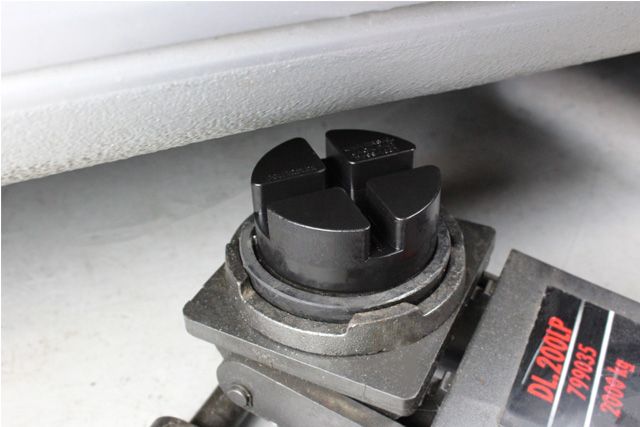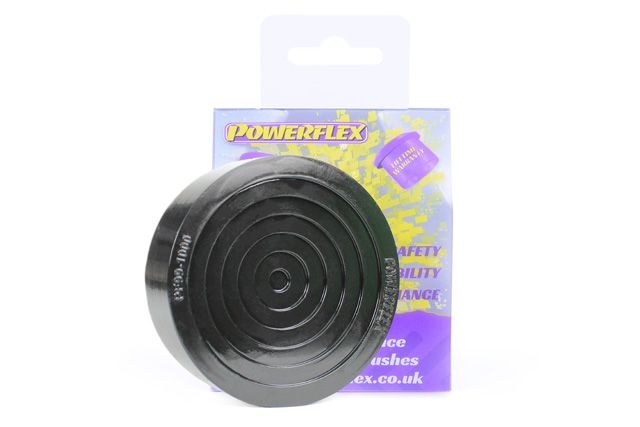 PF99-1000
This jack pad features a stepped-diameter design, making them ideal for a wide variety of vehicles and other jacking needs (driveline support, etc.).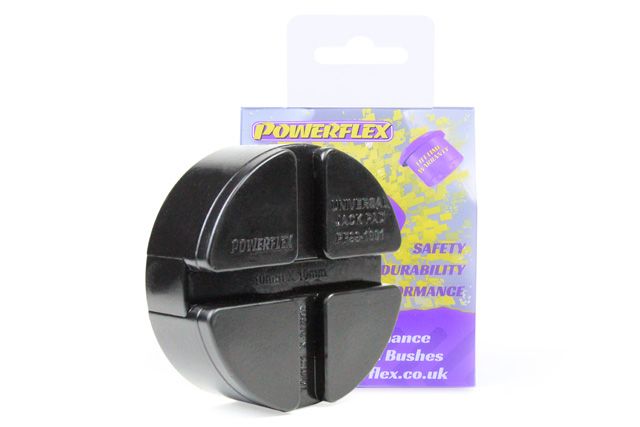 PF99-1001
This jack pad utilizes a double-slot design featuring a 10mm x 10mm slot intersecting with a 10mm x 5mm slot.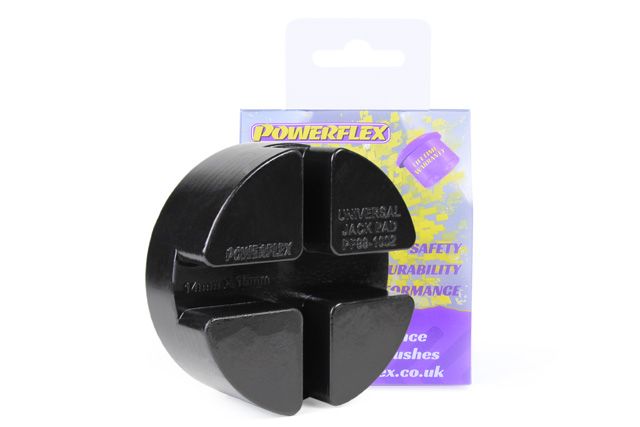 PF99-1002
This jack pad that uses a double-slot design featuring a 14mm x 15mm slot intersecting with a 10mm x 15mm slot.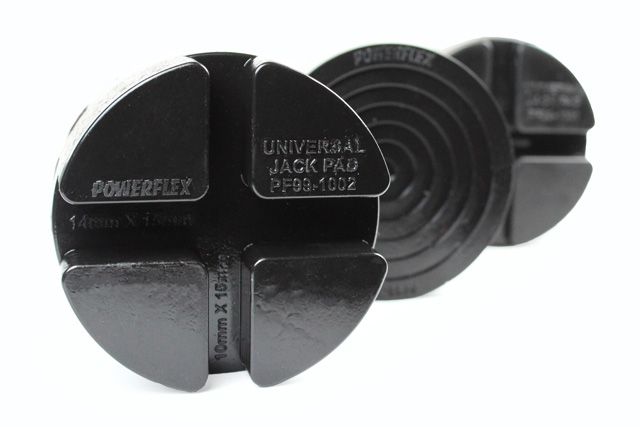 Safety for You and Your Vehicle
If you've ever lifted your car up onto jack stands, you might be thinking that your floor jack worked fine without any sort of jack pad, but that doesn't mean it was safe. 
There are different styles of jacking points between vehicles and manufacturers, and just because something worked once doesn't mean your safety wasn't in jeopardy. 
Powerflex Jack Pad Adapters are engineered to maximize your safety with optimal support (slots for pinch welds, etc.) while also ensuring that you don't damage the undercarriage of your vehicle with any metal-to-metal contact. 
Our Universal-Fit Jack Pad Adaptors are perfect for just about any vehicle and are a great option for shops and for people with more than one vehicle.
Why Powerflex?
Because Safety and Quality Matter
Powerflex bushings are engineered for each individual application, and our Universal-Fit Jack Pad Adapters are suited for a wide variety of vehicles. Our premium bushings improve performance, increase tire life, and enhance safety. Plus, every Powerflex part, including our jack pad adapters, comes with a Lifetime Warranty, so you never have to worry about replacement parts again.