Porsche 911 (2005-2012) Suspension Bushings
Powerflex's special polyurethane is an advanced material with unique properties. Upgrade your Porsche ~ 997 with high performance bushings, bushings that won't cause vibration or noise and include a Lifetime Warranty!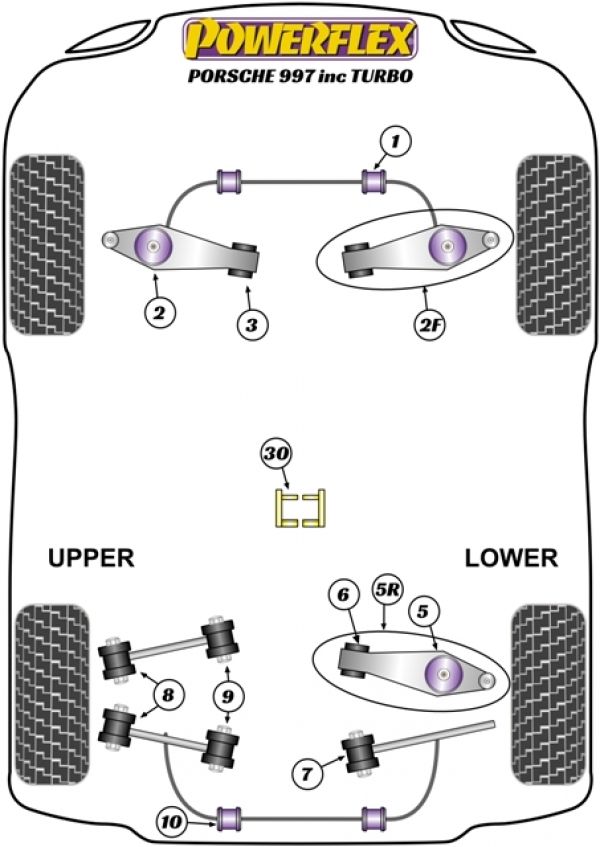 Note:
On some early 997 models (pre 2006) there is no supporting lug on the upright to the outside faces of the outer bushes. For these models use 4 x PFR57-508 outer bush & 4 x PFR57-509 for the inner bush. For cars with lugs use 8 x PFR57-509.